Lydia "Lola" Wording is a character on Orderly Chaos. At her last appearance, she was in some corner of the mind of Thomas Peacock.
Physical Characteristics
Edit
In The First Adventure, of course, having no body of her own she just looks like Thomas. His eyes changed to brown wh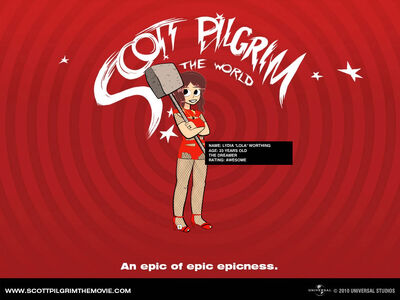 en she was "awake", however.
Personality
Edit
Personable, loyal and open, but quite stubborn.
Relationships
Edit
Before she died, Lola was in a relationship with the aforementioned Thomas Peacock. Her death was in an accident that Thomas inadvertly caused - this, combined with the fact that she ended up setting up home in his head, made their relationship a little difficult to continue.
Ad blocker interference detected!
Wikia is a free-to-use site that makes money from advertising. We have a modified experience for viewers using ad blockers

Wikia is not accessible if you've made further modifications. Remove the custom ad blocker rule(s) and the page will load as expected.